2022 Top Hotels
Monarc.ca reveals the Top Hotels for the year 2022!
The most popular hotels of 2022 voted by you, dear Canadian travellers!
After a year of interruption because of multiple cancellations in the travel industry in 2021, Monarc.ca publishes its ranking of the most popular hotels among Canadian travelers for the year 2022. This ranking is compiled throughout the year and is based on reviews targeting more than 1,500 hotels that are found on Monarc.ca.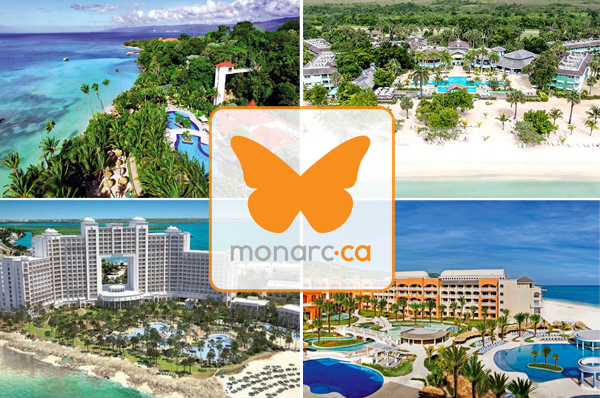 The first ranking below is that of the most popular resorts and hotels based on a comprehensive set of specific criteria: price vs quality, overall evaluation, restaurants, beaches, families, couples, singles, or for elderly people.
Then you will find the list of winning hotels for each sun destination which appears on Monarc.ca.
Happy reading and Bon Voyage!
The winners by specific criteria
Most popular destinations
Cayo Coco, Cuba
Punta Cana, Dominican Republic
Riviera Maya, Mexico
Varadero, Cuba
Cayo Santa Maria, Cuba
Best hotels quality vs price
Best hotels overall evaluation
Best hotels restaurants
Best hotels beaches
Best hotels for families
Best hotels for couples
Best hotels for singles
Best hotels for seniors
The winners by destination
Antigua
Aruba
Bahamas
Barbados
Bermuda
Colombia
Costa Rica
Cuba
Curacao
Dominican Republic
Grenada
Guadeloupe
Honduras
Jamaica
Martinique
Mexico
Panama
Saint Lucia
St Maarten
Turks & Caicos
Access the lists of winners by year below